Travelers Insurance
annual report, print, website design, responsive design
Going the distance for the Travelers Insurance annual report.
2017 was a year riddled with catastrophic weather events. Hurricanes Harvey and Maria, wildfires in California, and ice storms in the Midwest caused extensive property damage and upended lives. Travelers' tremendous response to such events became the narrative focus for the 2017 annual report.
This was the 5th year in a row that Travelers and Suka worked together to create the company's annual report. To see our previous years' work, click here.
Suka took a strategic approach to the 2017 annual report, one that needed to reassure Travelers' customers and stakeholders that the insurance provider was ending a year of unprecedented weather more able than ever to provide comprehensive coverage and to deliver dependable returns for investors.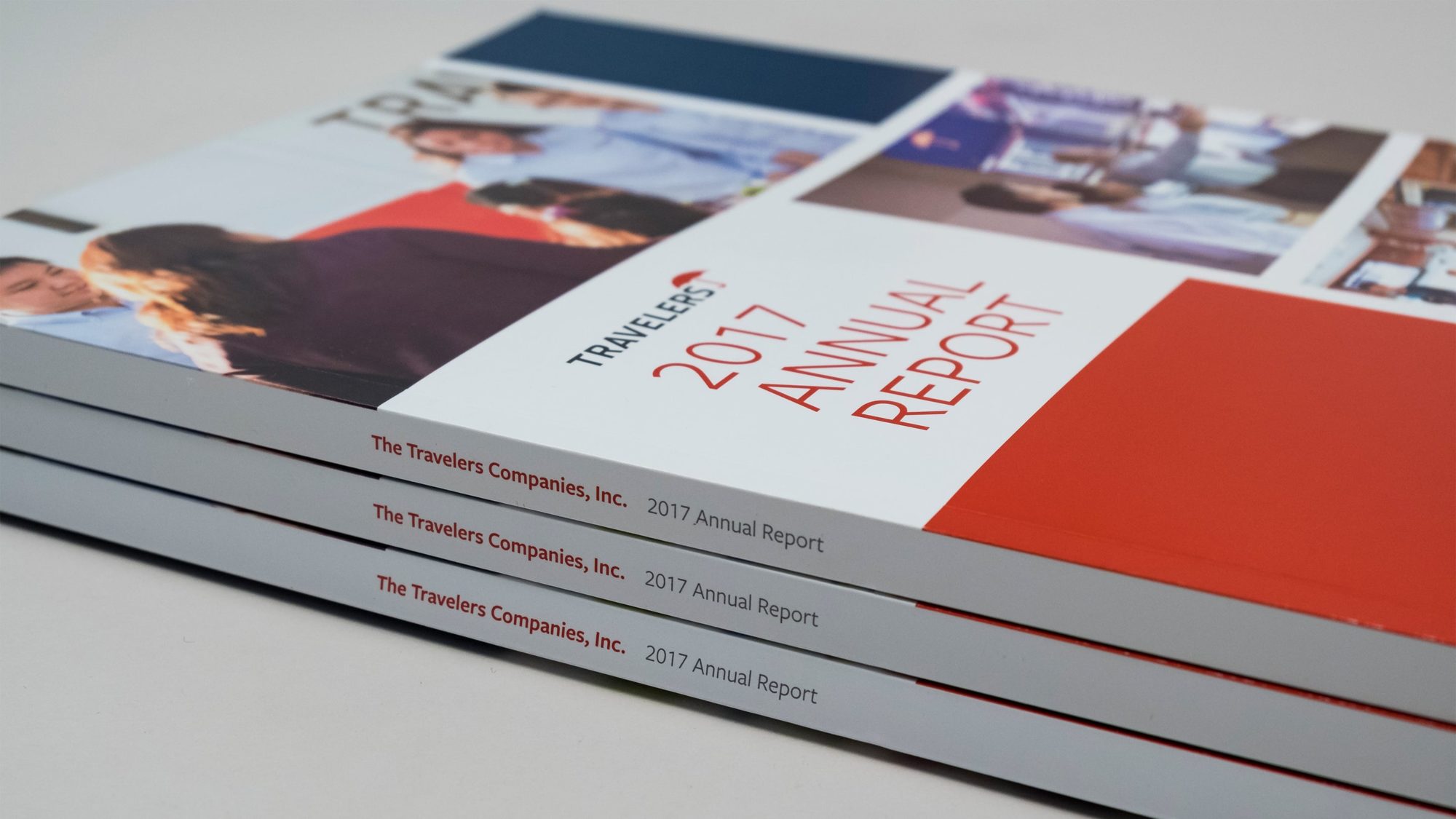 Driven by the CEO's letter to shareholders, the annual report conveys the company's successes, challenges, and future direction. We worked closely with Travelers to complement the words of the CEO with charts, graphs, pull quotes, and supplementary pages. Our goal was to flesh out key concepts in the letter and provide easily digestible points of evidence to support the report's flow.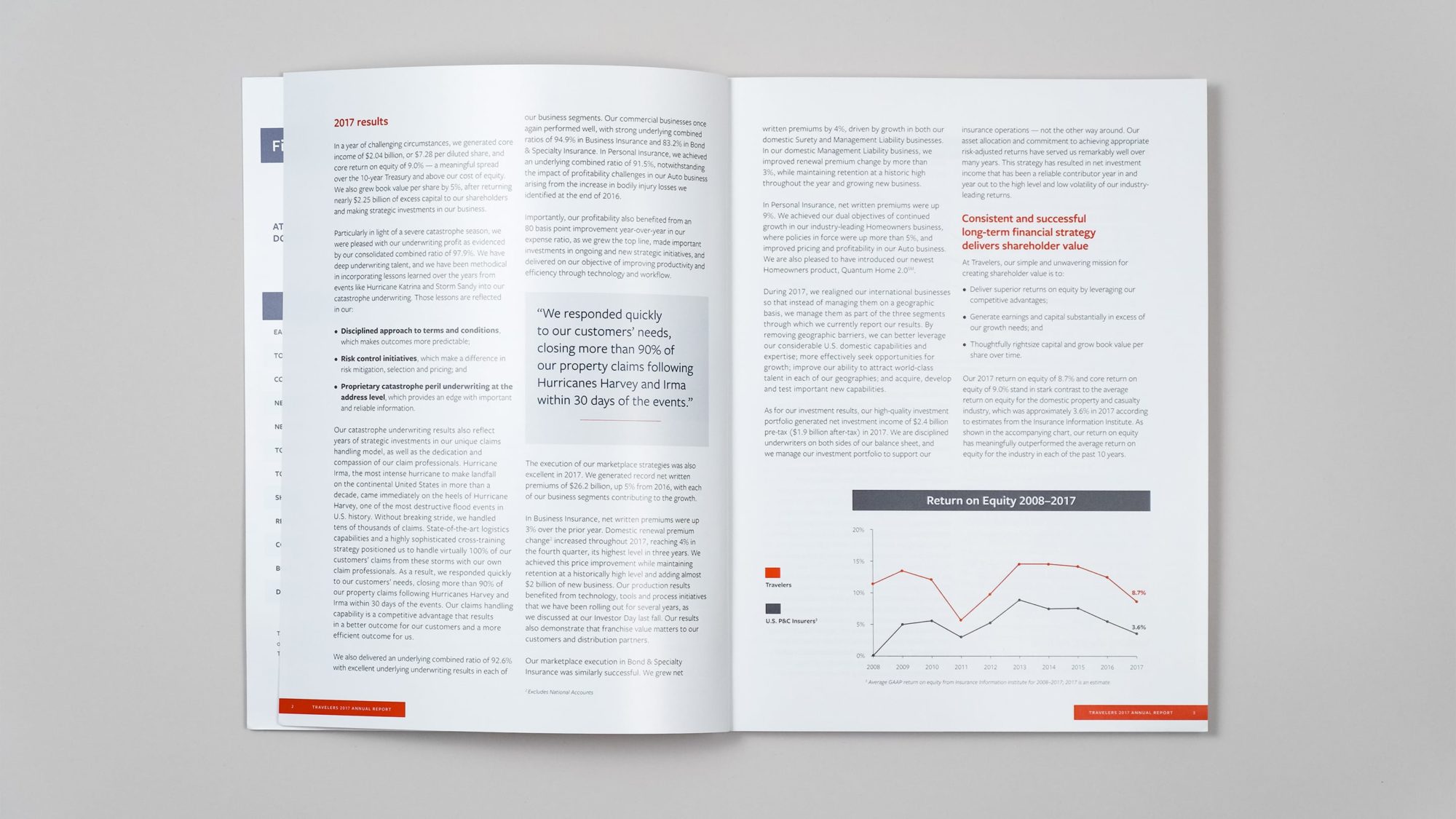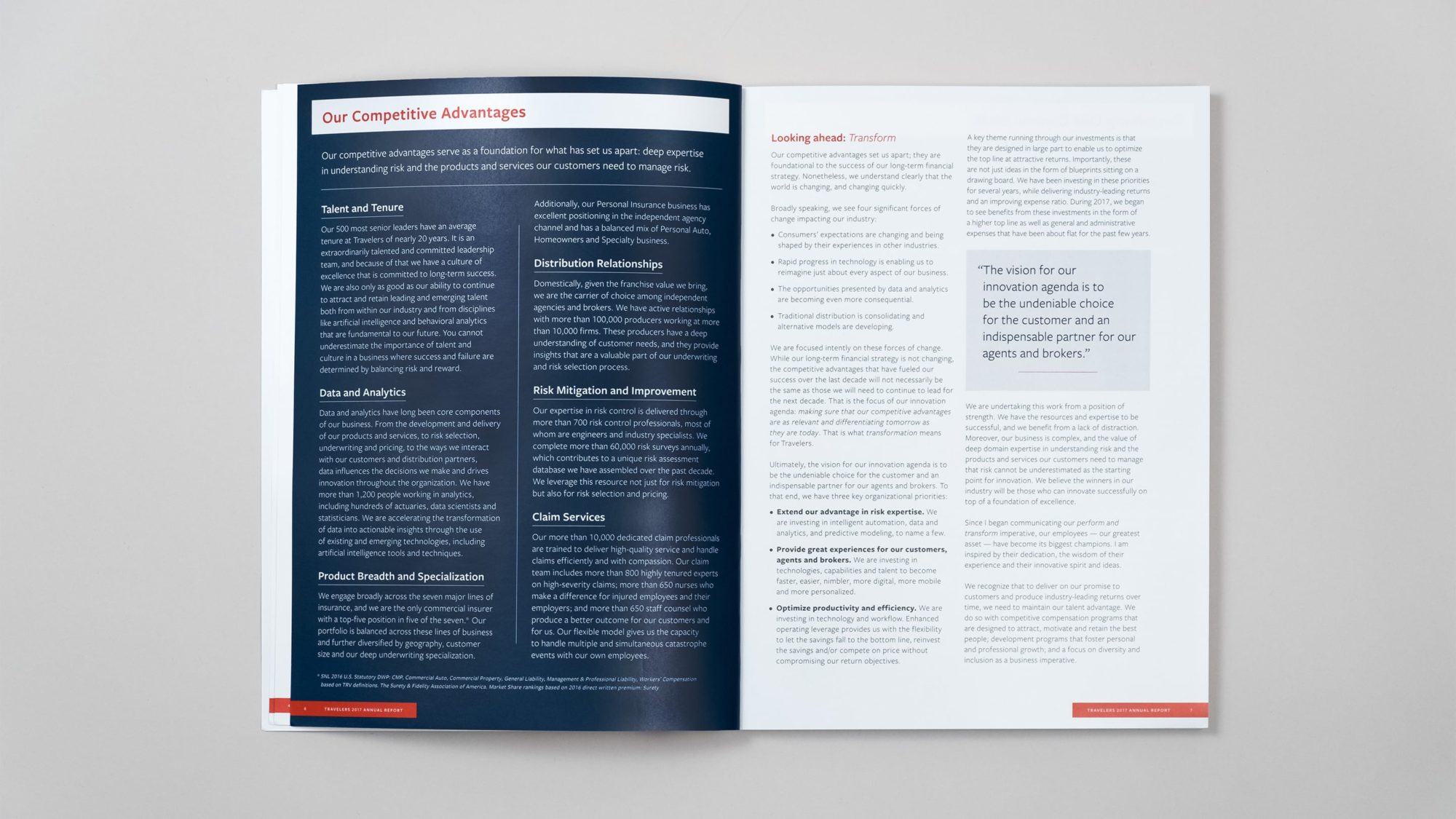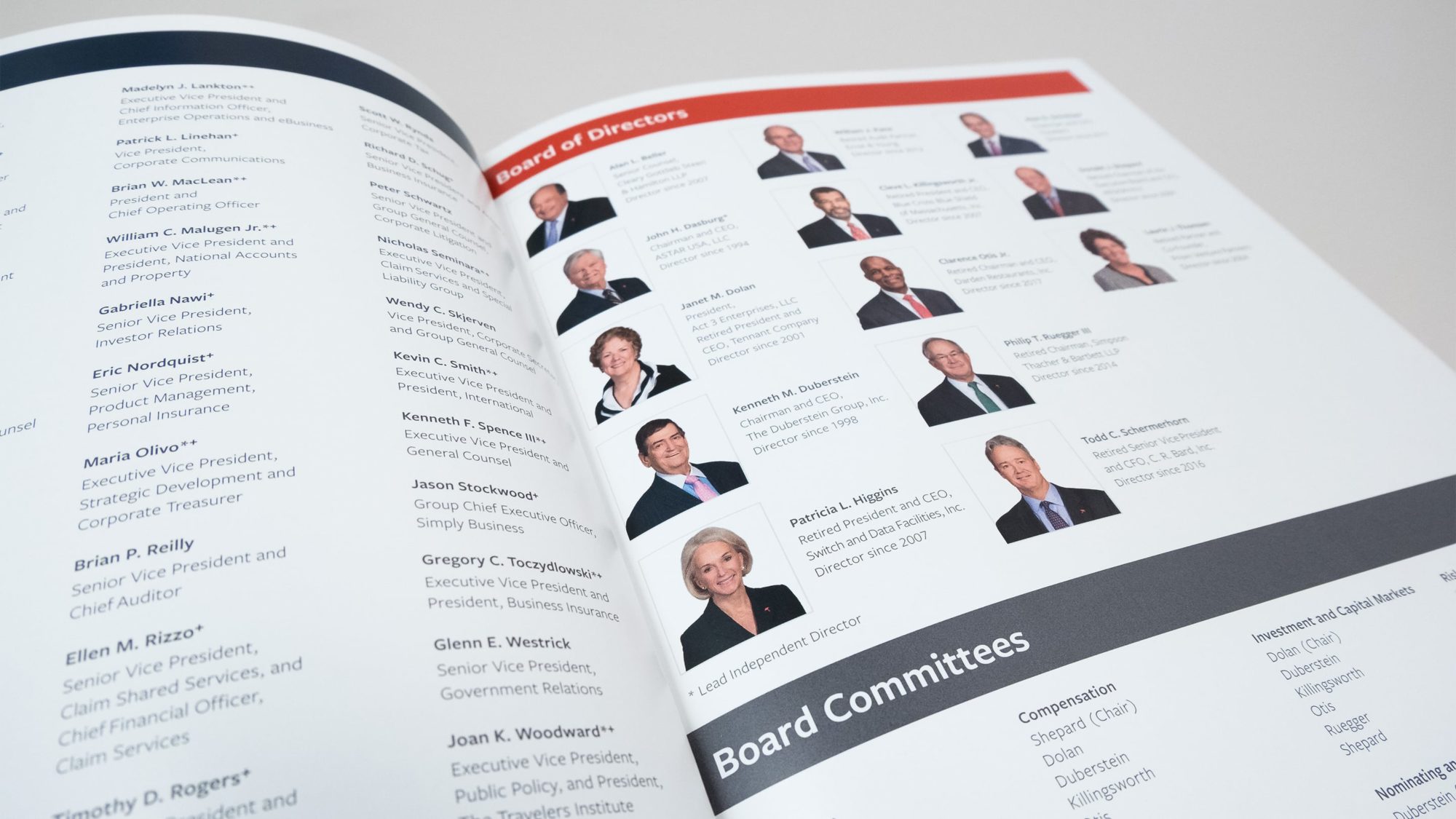 A photo collage on the front and back covers illustrated Travelers' situational analysis and on-the-ground response to various disaster scenarios. We sourced photography from the Travelers image library to bring authenticity to the report and communicate the personal attention customers receive. The design and imagery gave a warmth to the report and brought a sense of humanity to one of the world's largest insurance providers.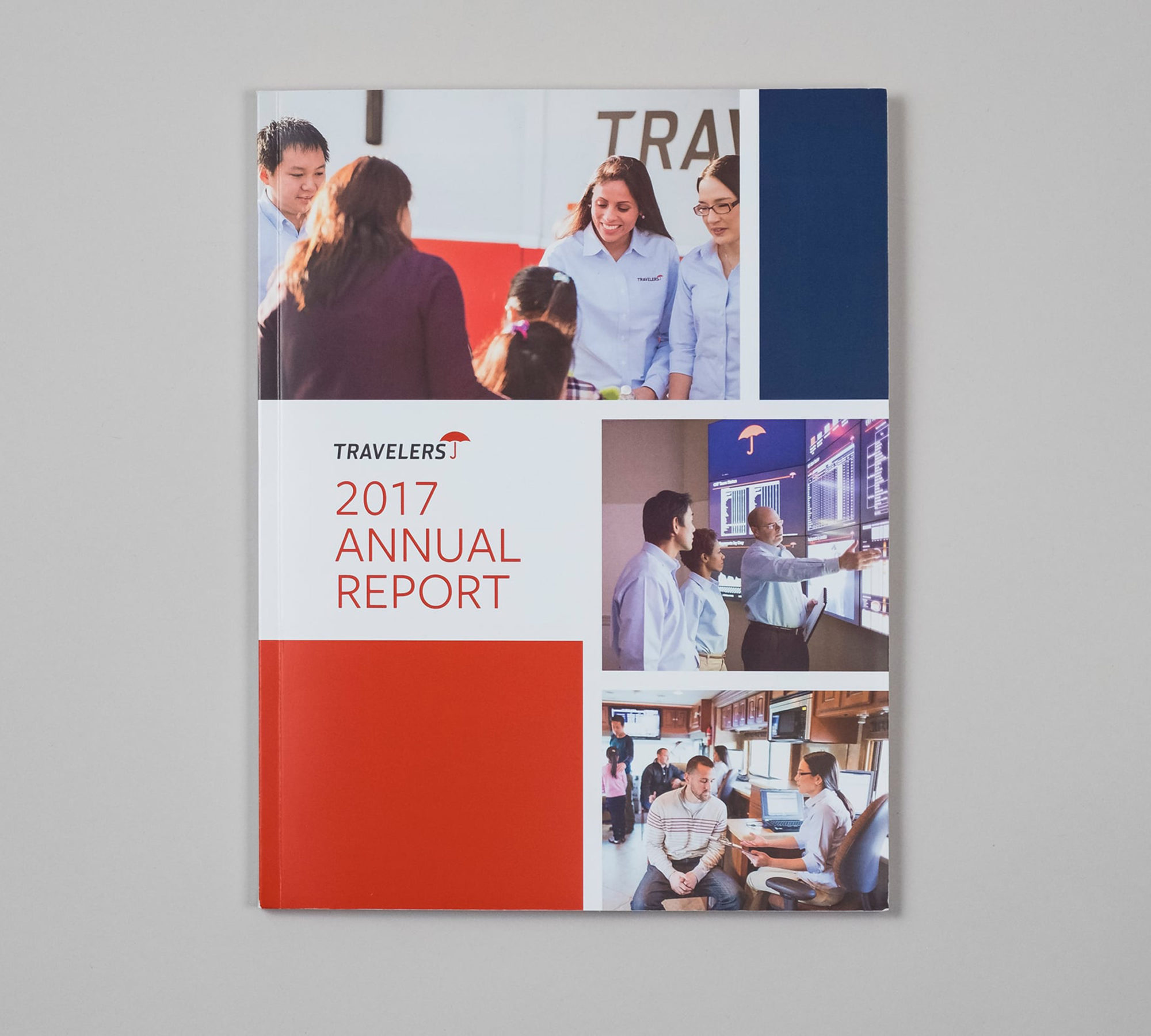 We created a companion online version of the report that preserved the style and flow of the printed piece. We chose a mobile-first, responsive design that also worked well on desktop and tablet platforms to ensure that our design engaged readers regardless of the device on which it may be viewed.
View the 2017 online annual report here.