The Fresh Air Fund
annual report, print, brand refresh
Launching a new brand identity by creating an annual report unlike any other in a storied,
140-year history.

For the 15th year in a row, The Fresh Air Fund asked Suka to create its annual report, one that would unveil the organization's revitalized brand and inspire donors and stakeholders to deepen their support. As the first major communications piece showcasing the new brand, the annual report had to bring the new aesthetic to vibrant life and communicate the heart of The Fresh Air Fund mission using the organization's new tagline, "Because a summer can last a lifetime."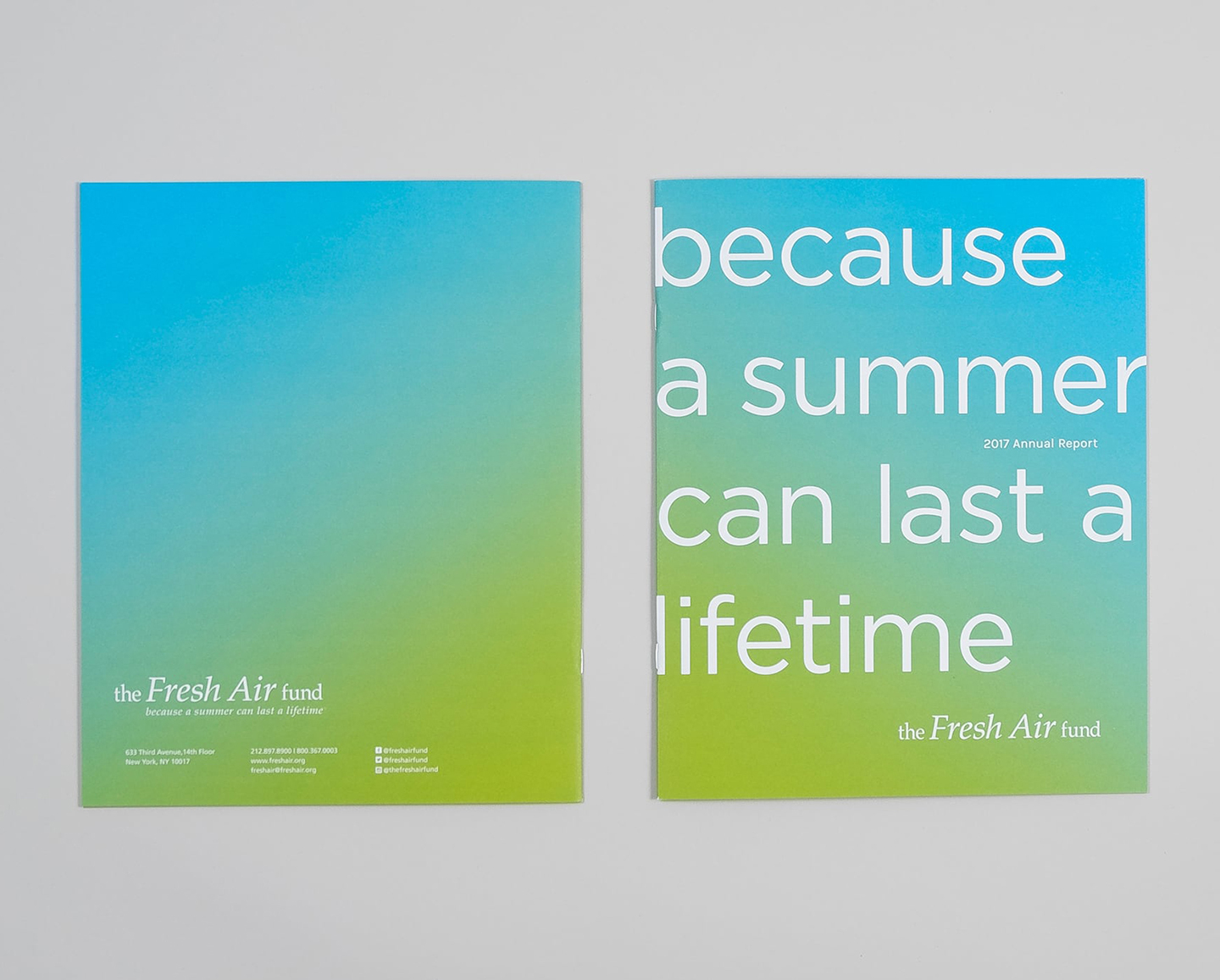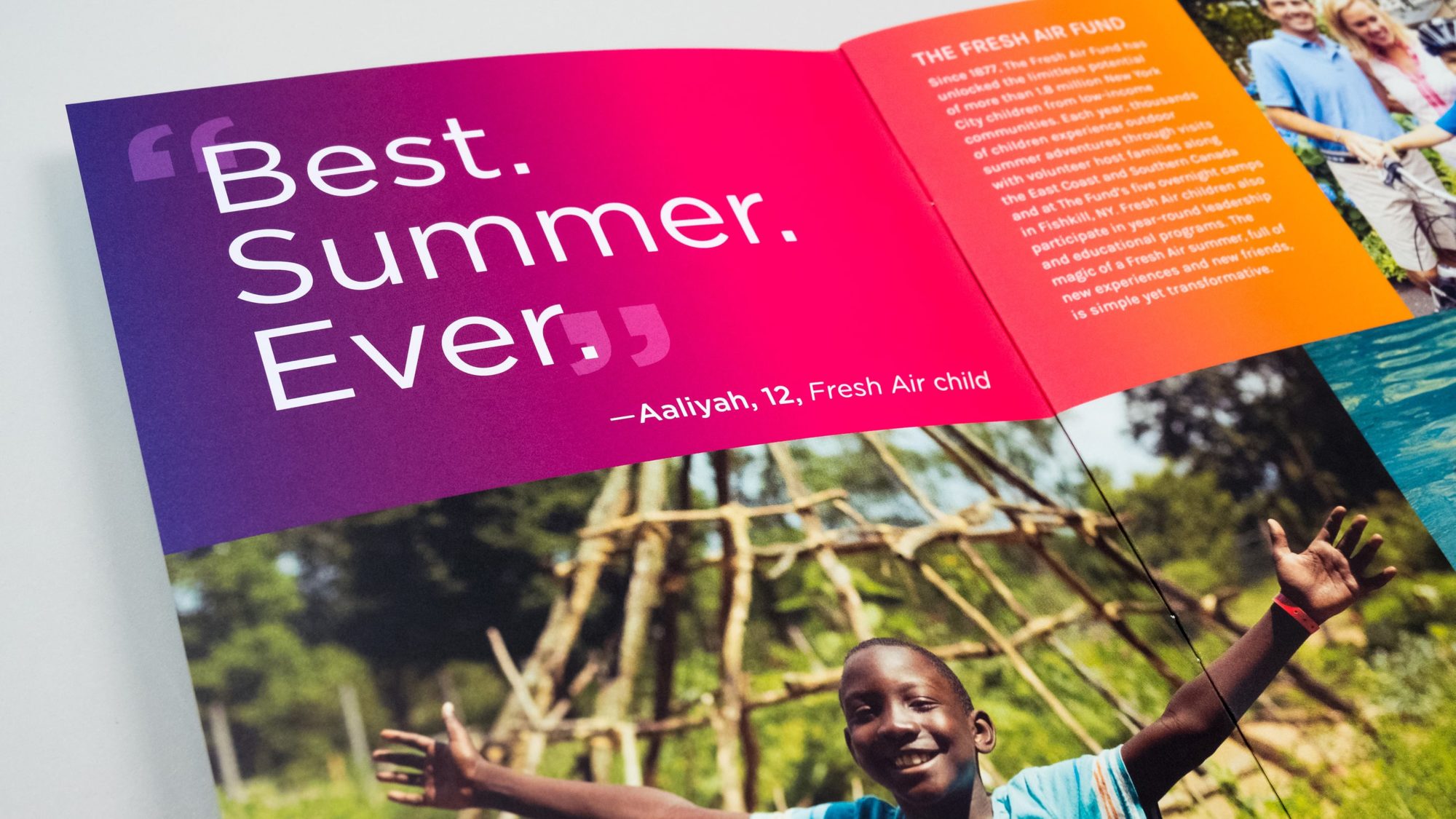 Using this new tagline as an organizing principle, the Suka team dug through the organization's history to uncover points of inspiration. Founded in 1877 at the height of a tuberculosis epidemic in New York City, The Fresh Air Fund began with a simple but powerful mission: to allow children living in low-income communities to enjoy free summer experiences in the country.
Invoking this rich history and using the new visual brand system, we created a design that communicated the impact the organization has on New York City's neediest children. Color gradients on the cover recall the green grass and blue skies of summer, while the endpapers capture the colors and feeling of a summer sunset. Bold use of color and typography, along with striking photography, draw readers through the report. Each of the organization's programs received its own section complete with original photography and evocative quotes from a participant, parent, or volunteer.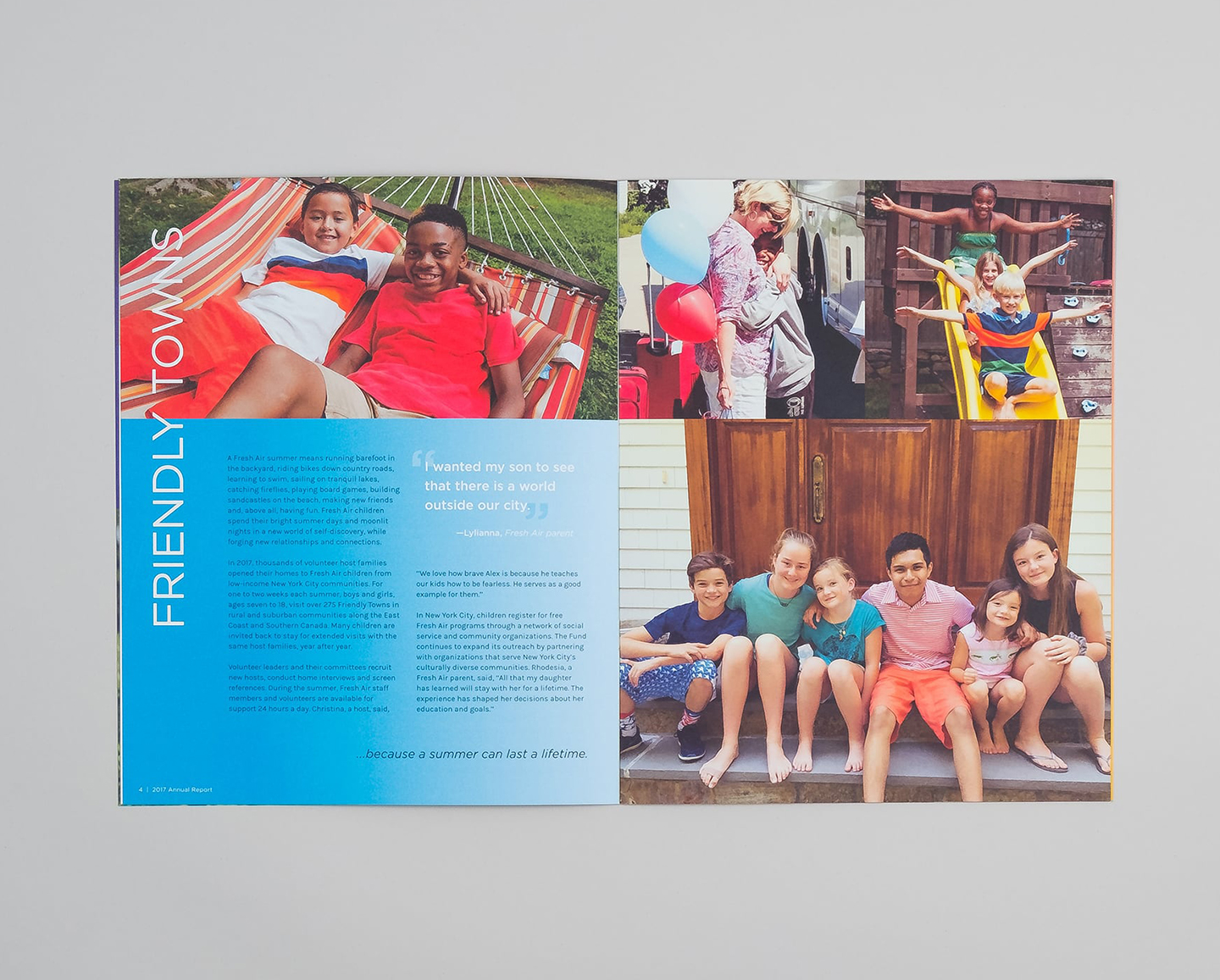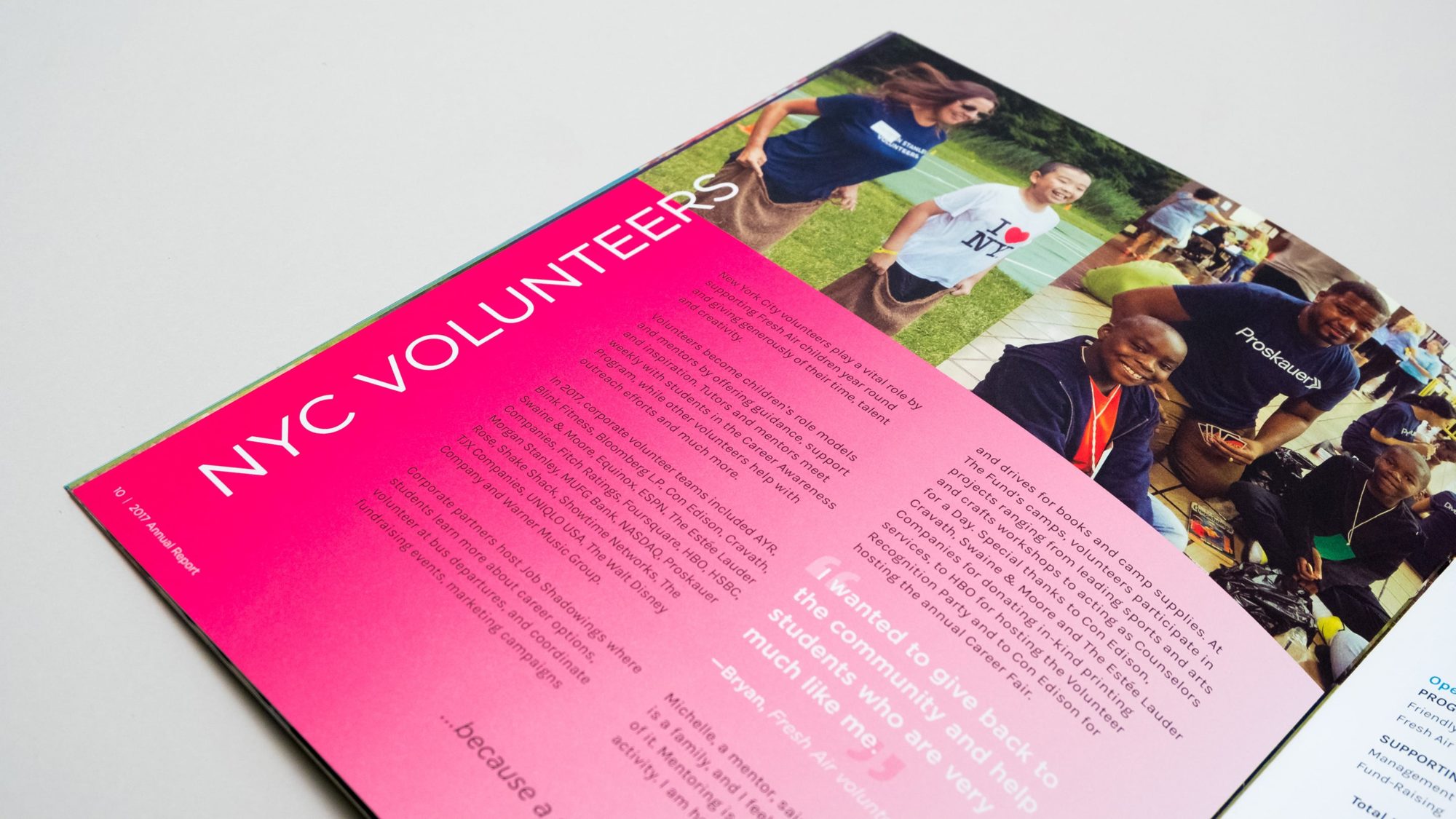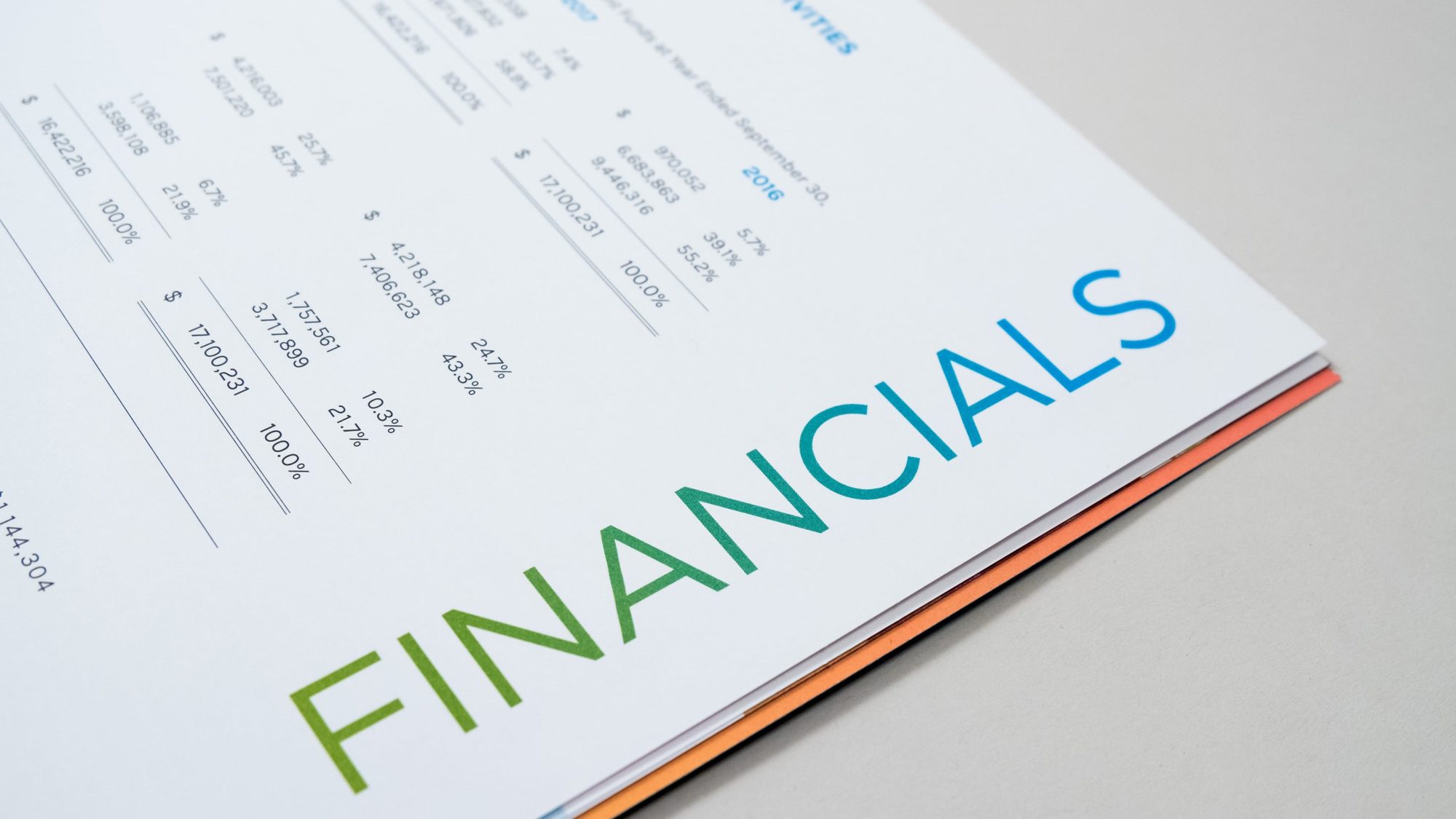 The annual report delivers an inspired presentation of The Fresh Air Fund's activities in 2017, and unveils the new brand in a bold format that unpacks the emotional story of the organization's impact on children's lives. And, perhaps most importantly, the report illustrates that a summer spent with The Fresh Air Fund can last a lifetime.